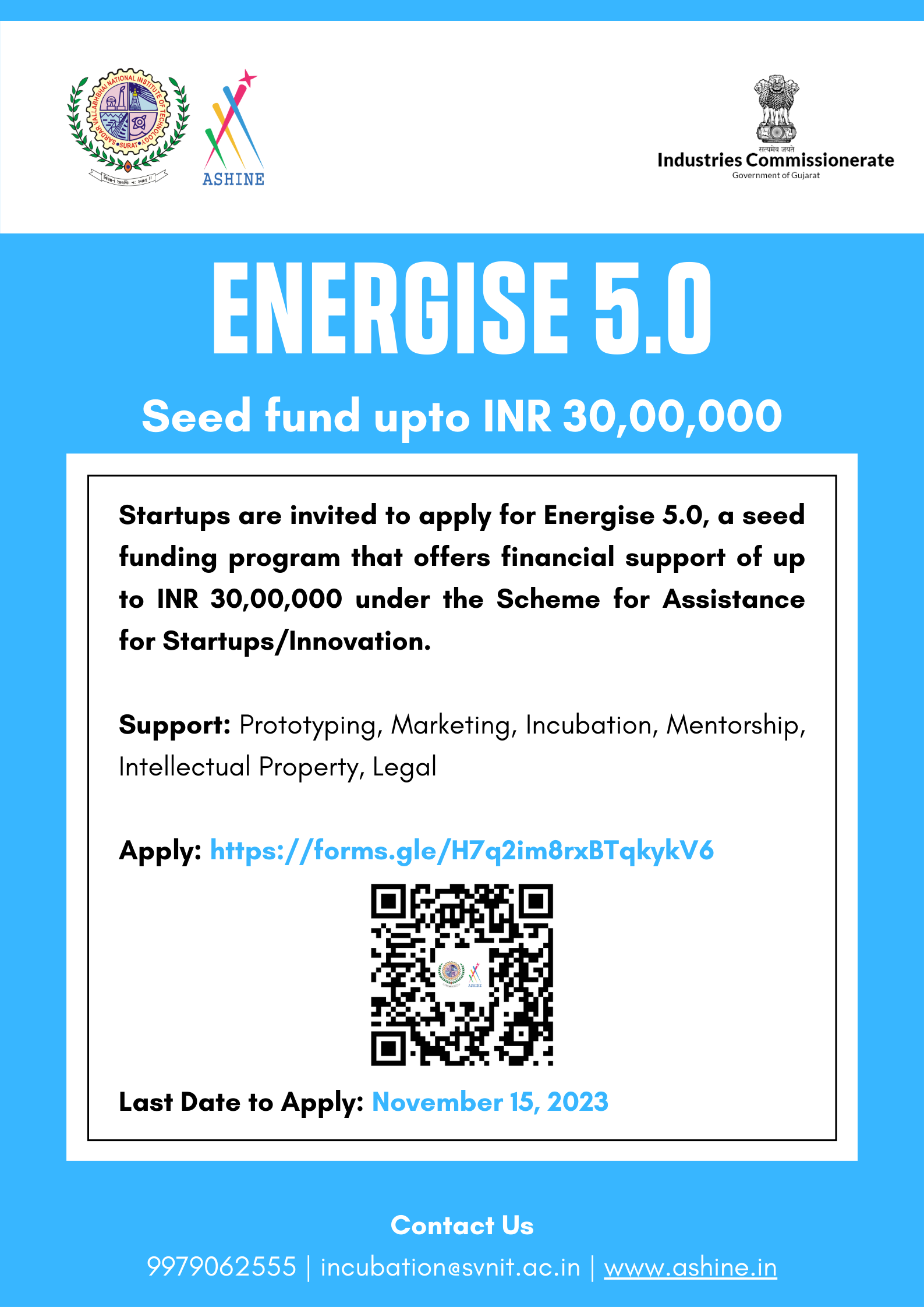 KEY HIGHLIGHTS:
Event: Applications are open for Startups for the Energise 5.0, a seed funding program providing funds up to INR 30,00,000 under the Scheme for Assistance for Startups/Innovations.
Support: Prototyping, Marketing, Incubation, Mentorship, Intellectual Property, Legal
Last Date to Apply: November 15, 2023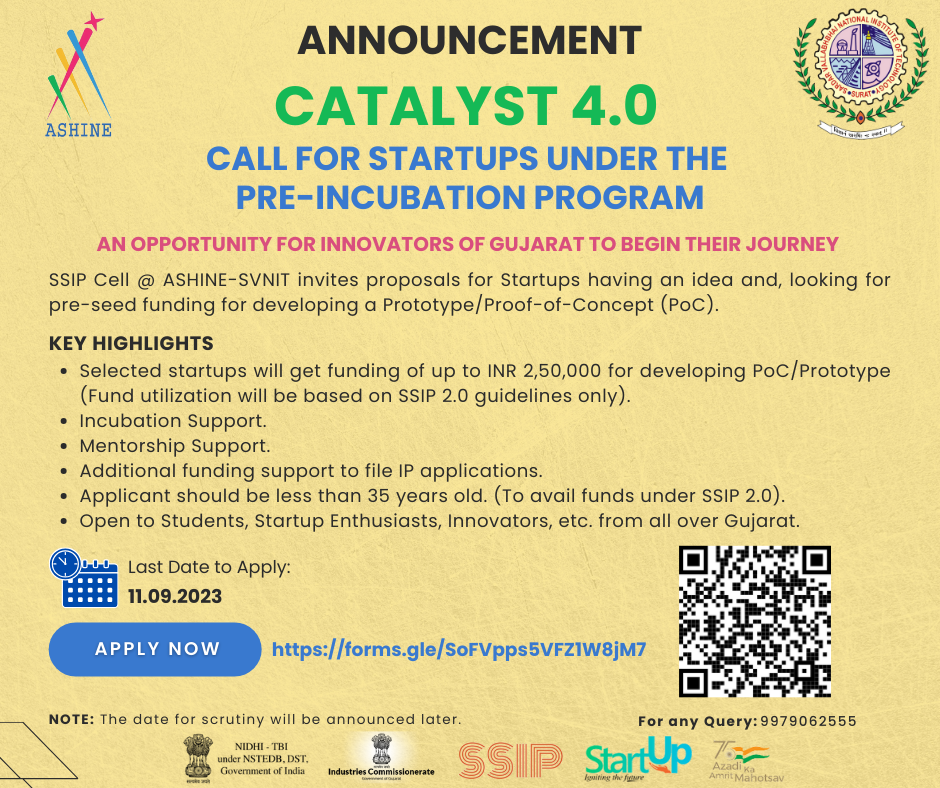 With the support from Student Startup & Innovation Policy (SSIP 2.0), SSIP Cell & ASHINE (Technology Business Incubator) at SVNIT invites applications under CATALYST 4.0. A pre-seed funding program at ASHINE - SVNIT that provides pre-incubation and allied support to startups in order to accelerate the development of their ideas into a prototype.
KEY HIGHLIGHTS:
An opportunity for Innovators of Gujarat to begin their startup journey.
The Program is Open to Students, Startup Enthusiasts and Innovators from all over Gujarat
Apply now: https://forms.gle/SoFVpps5VFZ1W8jM7
Last date to apply: 11th September, 2023
KEY HIGHLIGHTS:
Selected projects will get funding up to INR 2,50,000 for developing PoC/Prototype (Fund utilization will be based on SSIP 2.0 guidelines only).
The program is open to all the B. Tech/M. Tech/Ph.D./M.Sc. Students of SVNIT.
Additional funding support to file IP applications.
Applicant should be less than 35 years old.
Applicant should have a faculty mentor from SVNIT associated with the project.
Timeline for Project Completion: 3 Months
LAST DATE TO APPLY: 11.09.2023
Application Form: https://forms.gle/4L5WpBMN95dWys799